Info
Studio CXM is a Graphic Design studio located in Antwerp, BE + Eindhoven, NL. Our collaboration started through a shared love for printed matter. Together we have a playful, inquiring attitude and find it important to look for other ways to visualize stories within printing techniques.
Publicity
'Seeing Through the Trouble' ︎︎︎
The Best Dutch Book Design of 2020
BNO Dutch Designers Yearbook 2020
Dutch Design Week
2020
Academiegalerie, Utrecht
2020
︎
'Nature Talks' catalogue for Museum de Fundatie, 2022


Exhibition typography for 'Schotse ruit voor even met Geldrop verweven' at Weverijmuseum Geldrop, 2022


Postcard fot Fit&Pit Geldrop Mierlo, 2022



Book design for Hitachi Oosterhout, 2021


Invitation design for the Christmas weekends. A combination of digital and riso print (black + gold), 2021



Bookmark in collaboration with Het Weverijmuseum for Geldrop-Mierlo, 2022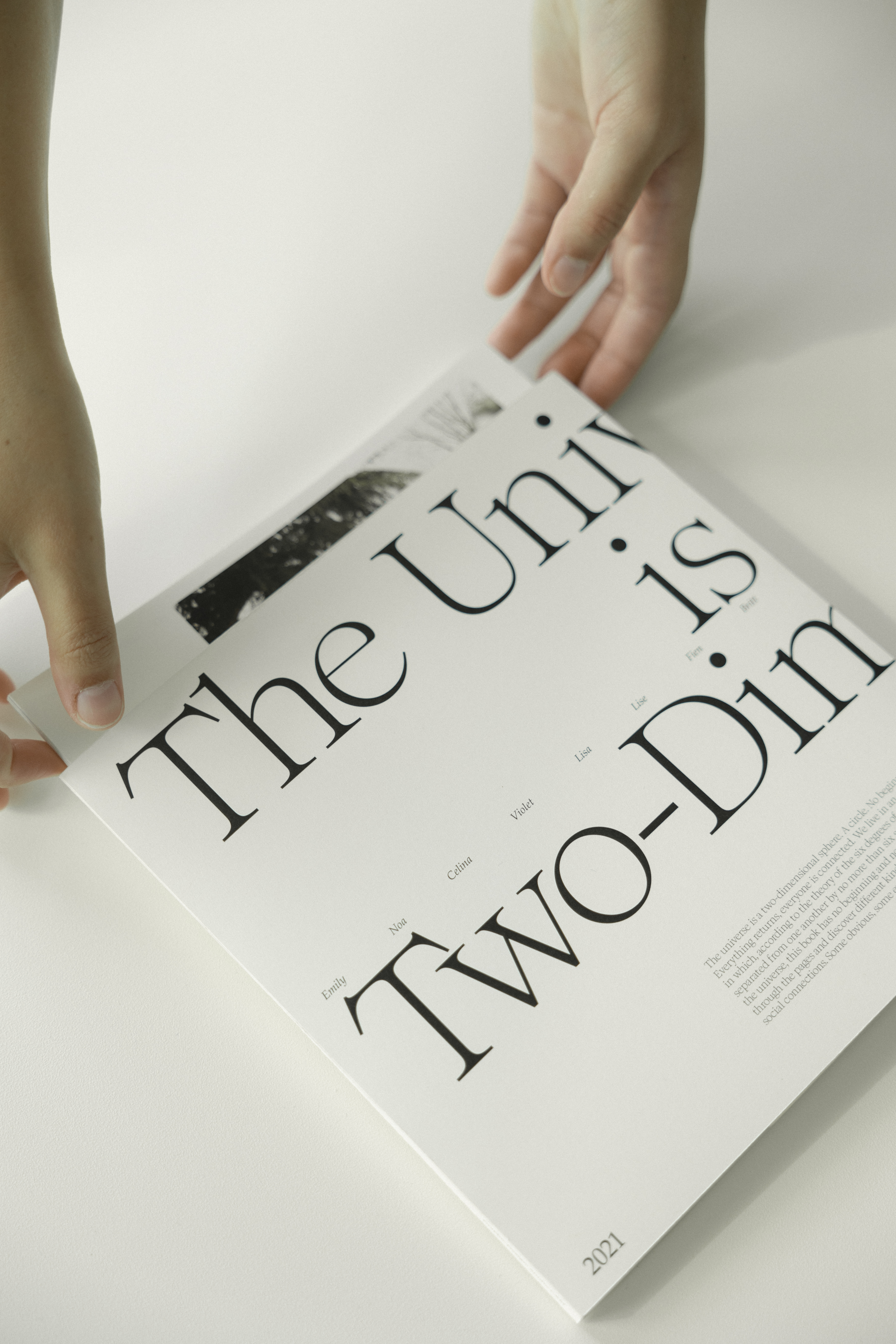 Publication 'The Universe is a Two-Dimensional Sphere' in collaboration with Emily Derie, 2021


Identity for Kimono Exhibition 'Japan voor even met Geldrop verweven',
Weverijmuseum Geldrop, 2021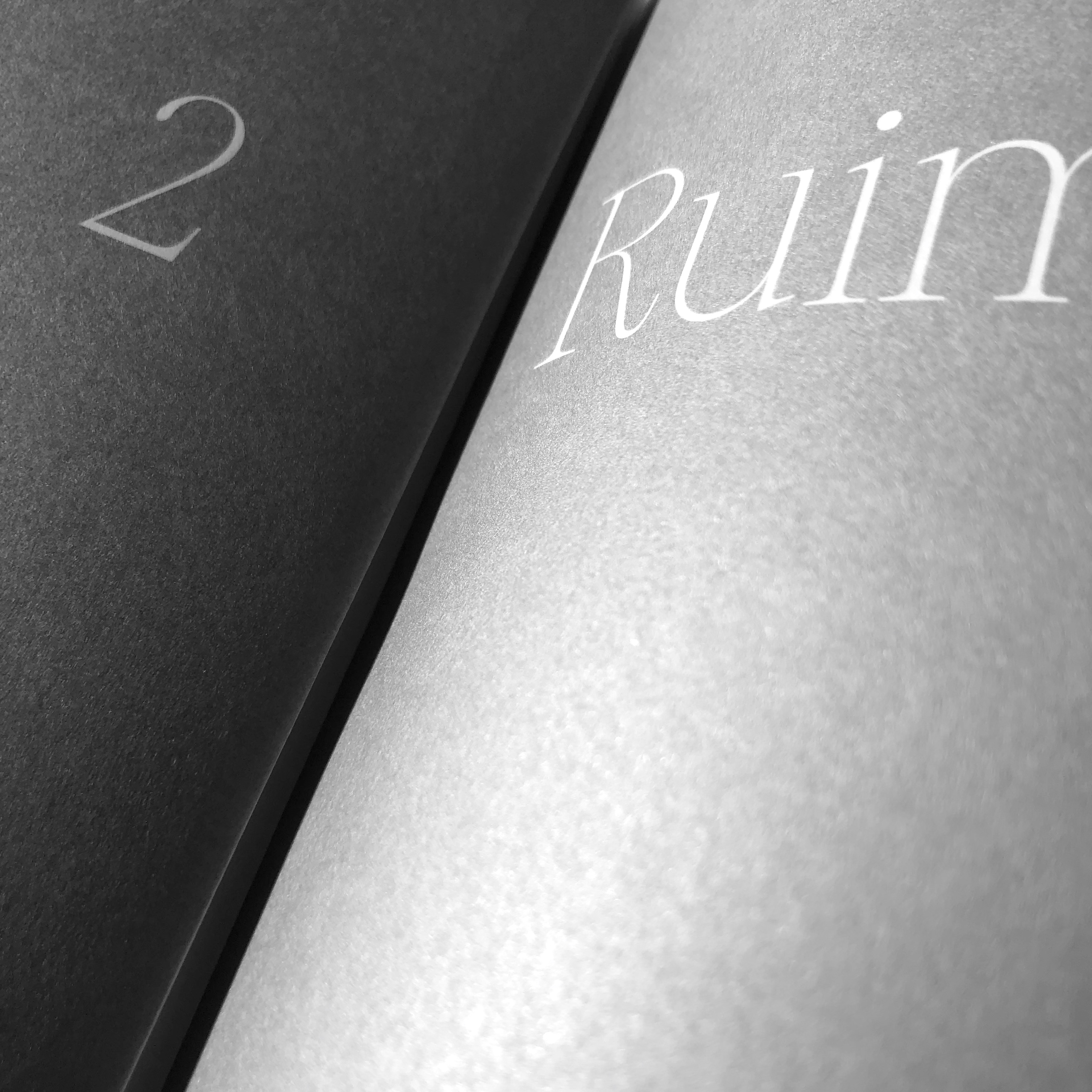 Graduation Catalogue 'Op de horizon',
HKU University of the Arts Utrecht 2020
Edition: 750 | Pages: 272 | Size: 115 x 165 mm



Identity concept for Merlijn Kanters (Freelance dance teacher)


T-Shirt CXM 0.3 2021
Edition: 40 | Screen printed | Zeefdrukfabriek, Tilburg
Size: Small, Medium, Large, Extra Large
Still available, interested? Send us an E-mail!


Identity Piet Manders Exhibition at Weverijmuseum Geldrop, 2021


Annual report Library De Kempen 2019


Seven different newspapers
Edition: 1000



Publication 'De Vrijplaats' for FilmForward
Edition: 120 | Pages: 120 | Size: 210 x 130 mm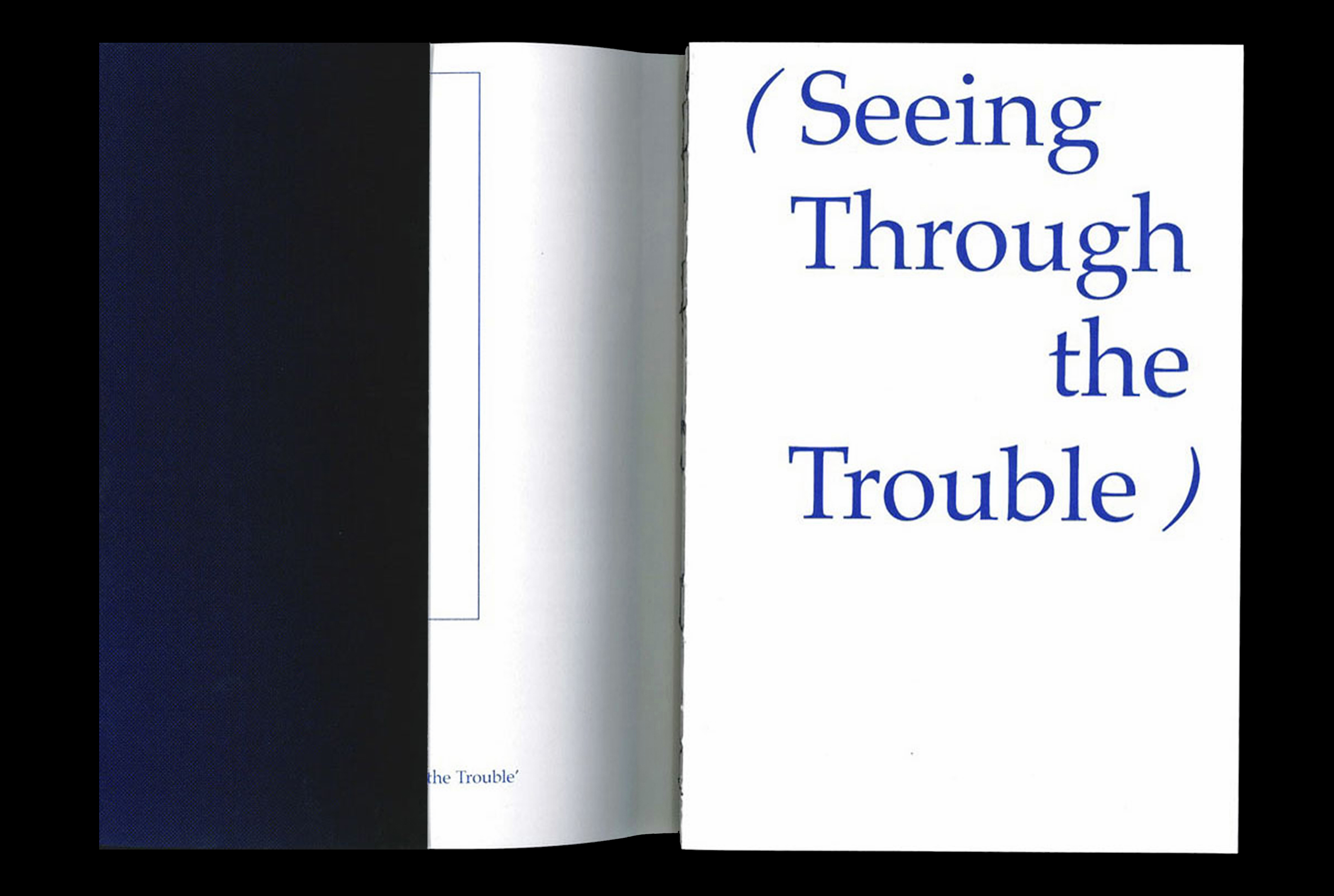 Publication 'Seeing Through the Trouble' CXM (Graduation Project) 2020
Edition: 100 | Pages: 112 | Size: 240 x 165 mm
Selected as one of 'The Best Dutch Book Designs' of 2020



Exhibition 'Seeing Through the Trouble' (Graduation Project) 2020
Academiegalerie, Utrecht



Postcard 'Seeing Through the Trouble' (Graduation Project) 2020



Meerhoven 24 | Beer Bottle Design 2019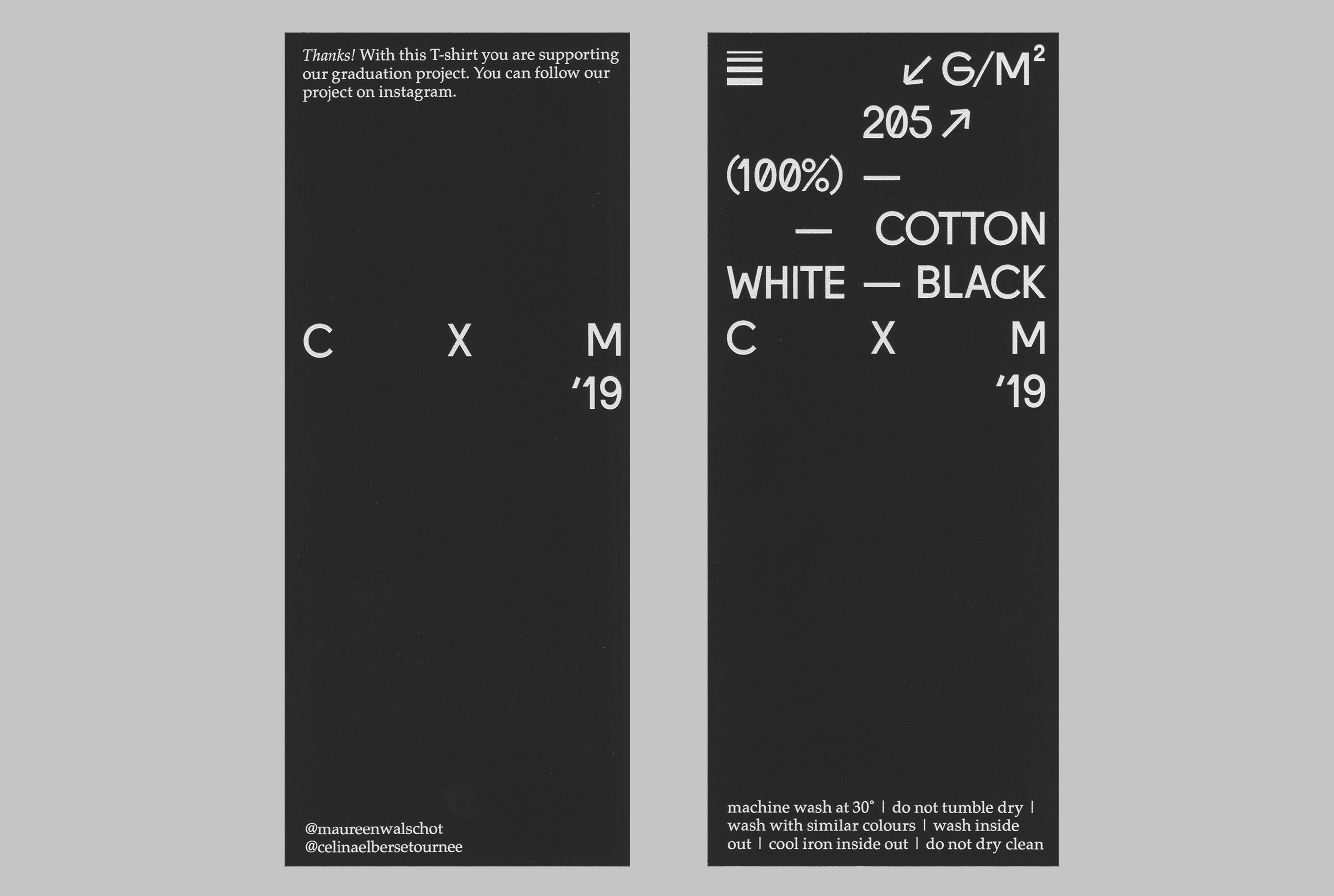 T-Shirt CXM 0.2 2019
Edition: 60 | Screen printed | Zeefdrukfabriek, Tilburg



Banner for the Exhibition 'De tijd vooruit' Achmea, Zeist 2019